Music
Music is a strength at Bassetts Farm and we encourage all children to learn to play music, to listen with appreciation and to compose.
Each year, children will have whole class lessons on three different instruments developing the child's understanding of rhythm, pitch and harmony.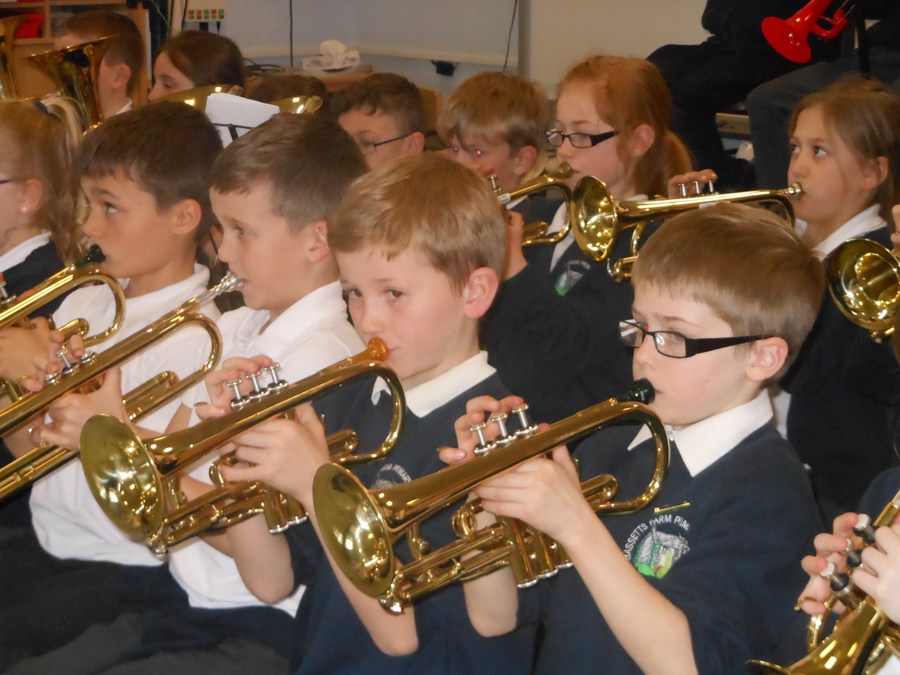 Choir
Access your music here:
Private Music Lessons
We have three visiting teachers each week that can offer your child a wide range of instruments should they wish to have private lessons:
'Music for Schools Foundation'.
Lessons are 20 minutes long in small groups of 2-3.
A wide choice of instruments is available to learn:-
Flute
Clarinet
Cornet
Trombone (for those with long arms)
Saxophone
Guitar
Keyboard
Exmouth Music teacher : Naomi Blundell
www.facebook.com/ExmouthMusicTeacher
Lessons are 20 minutes long for individuals
School Music Teacher: Mr Jennings
Please ask in the office for further details.