Reading
Reading is the cornerstone to learning and a love of reading stays with through life. At Bassetts Farm we place great emphasis on reading, through teaching phonics, enjoying guided reading sessions and giving the children a wide range of books and materials to devour.
How we teach Reading and Phonics
In Reception, children have a phonics session each morning and an additional afternoon phonics session each afternoon. In the afternoons we focus more on children being able to spell words that were taught in the morning.
We use the Jolly Phonics Actions to support the children in learning their new sounds. They find these great fun. We use the Letters and Sounds sequence to teach our letters. In this way children can very quickly read and write simple 3 letter words. On the right hand side of this page you can see how this works with the Phase 2 and Phase 3 sheets that will come home with your child.
In Year 1 the children continue with daily phonics and will sit the Phonics Check in June. As Parents, you will be kept informed throughout their journey.
In Year 2, as well as phonics, the focus also moves to spelling patterns.
From year 3 upwards, the children will have 3 discrete spellings sessions a week.
Reading
Throughout your child's time at Bassetts, children will be heard to read regularly. This may be individually or in a taught Guided Reading session. It is expected that all children will read daily at home.
As the children progress with reading, they will move through different colour book bands. This ensures that the books are matched to your child's needs. We use a wide range of books within these Book Bands.
Once your child becomes a Free reader, they will select from carefully graded books from within the library: Citron, Ebony, Sapphire and then Burgundy.
Useful Websites
Oxford Owl has other lovely reading ideas CLICK HERE
Supporting Reading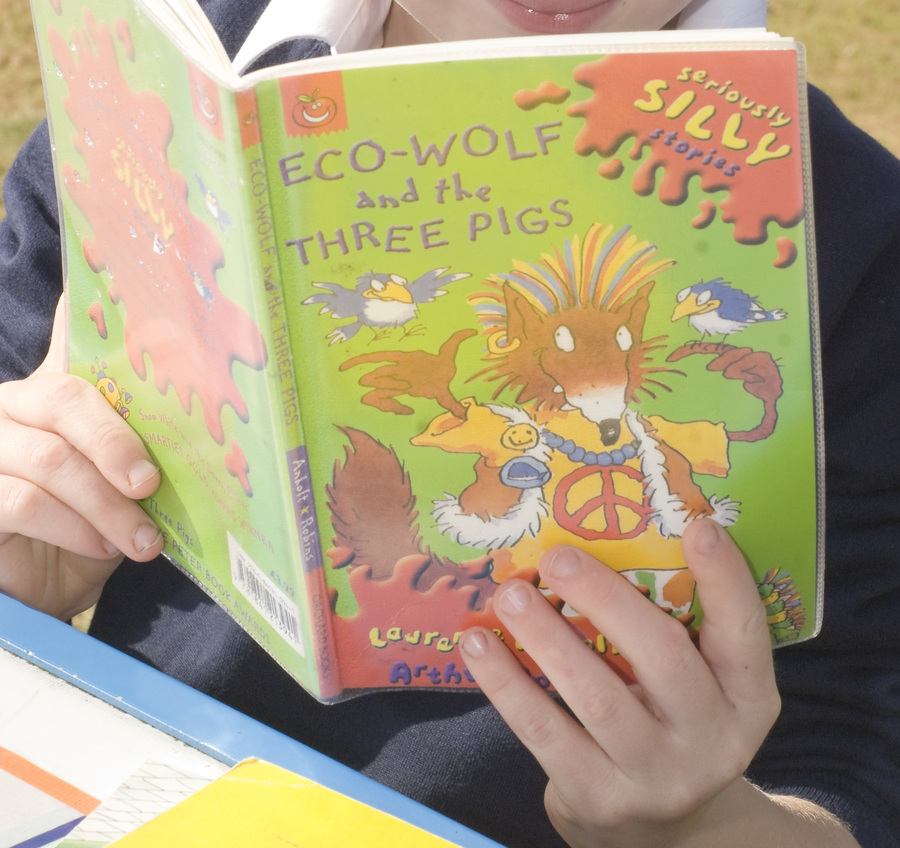 Reading Champions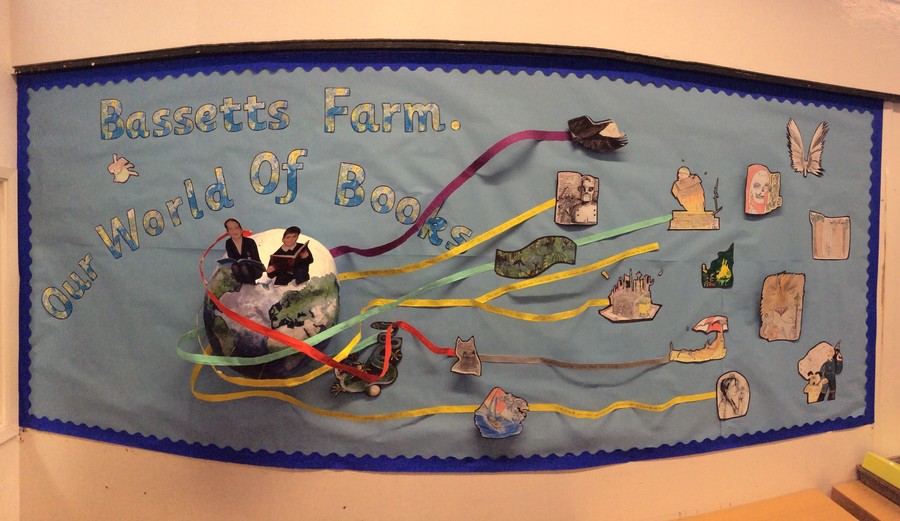 Bassetts Farm Reading Champions have produced a display to show some of the favourite books the children said they have enjoyed at school. We have entered a picture of the display into the World Book Day awards competition.