New Reception 2020
Welcome to Bassetts Farm School. We look forward to welcoming you in September.
On this page you will find extra bits of information specifically for the new reception 2020. Over the coming weeks, we will upload videos and messages for your child to look at and see their teacher.
Shortly, we will be posting out information for you to look through. This will let you know about which class your child is in and who will be teaching your child.
We also have a specific Facebook page:click here: Reception Facebook Link
Teddy Bears Picnic 24th June - Cancelled
We will shortly be sending via post a pack to you all with information about starting school.
Due to CODID 19 we will not be able to hold our usual Teddy Bears Picnic or Parents' welcome session but we have lots of others ways planned to help your child settle into school.
A short leaflet with some key information on things you might like to know about Bassetts. A paper copy will be coming home to you via the post.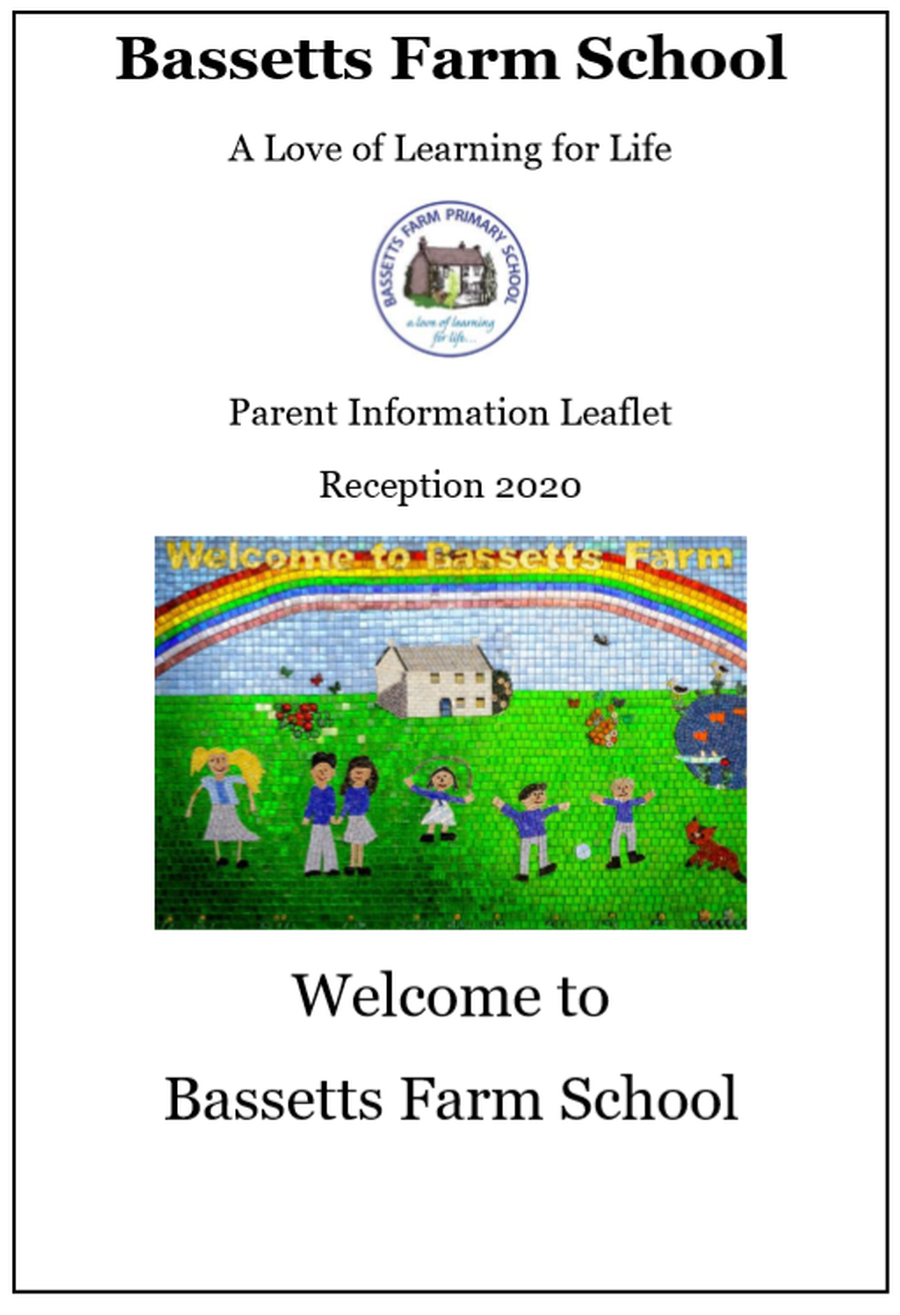 Start of Term
Term starts on Monday 7th September.
At present we are waiting for any further guidance in relation to COVID 19.
School Uniform
School Uniform can be bought from Proserve or from Shipshape.
White polo shirts, skirts, trousers etc can be bought from any retailer.
Click here for more details
Breakfast/ After School Club
At Bassetts we offer Breakfast club from 7:50am and an after school club until 6pm.
During COVID 19, we are unable to offer this. At present we do not know how September will look.
Times of Day
The school day begins at 9:00am with the doors to the classroom opening at 8:50am. You will walk your child around to the playground near to their classroom door. the teacher will meet you and your child at the gate to the reception area
The day ends at 3;15pm. You can collect your child from the same gate. Only a small number of children will come to the gate at one time, whilst we get to know you all.
For the first week, there may be some staggered times or early finishes.
School Meals
For children in reception class, school meals is free for all. You will receive a copy of the menu or it can be found here.
Your Child's' Teacher
You child will be in Sunflower class or in Poppies class. You will receive a sheet that will let you know which class and who their teacher is.
We will add a video link to this page with a message from them.