School Uniform
We want all children at Bassetts Farm to take pride in their appearance. We want our children to wear a uniform that is smart and practical. We feel that the child's appearance helps to set high standards of behaviour and personal achievement.
The school has a school logo which is embroidered onto school sweatshirts / cardigans and printed on PE T-shirts. The jumpers, cardigans and T shirts with logos are optional and non-logo items in the correct colours are also suitable to wear.
Uniform can be purchased from any stockist or for uniform with Bassetts Logo:
School logo version available*
Uniform
White polo shirt
Mid grey school trousers/ skirts/ pinafores
Dark navy blue sweatshirt* / cardigan*
Grey tights; white or grey socks
Black school shoes- plain black with no coloured stripes etc.
Blue Summer Gingham dresses- optional for summer
Mid grey shorts / culottes – optional for summer
PE uniform
Black PE shorts
Navy T Shirts*
Trainers not plimsolls
Grey or Black jogging bottoms/ leggings for winter – optional
PE bag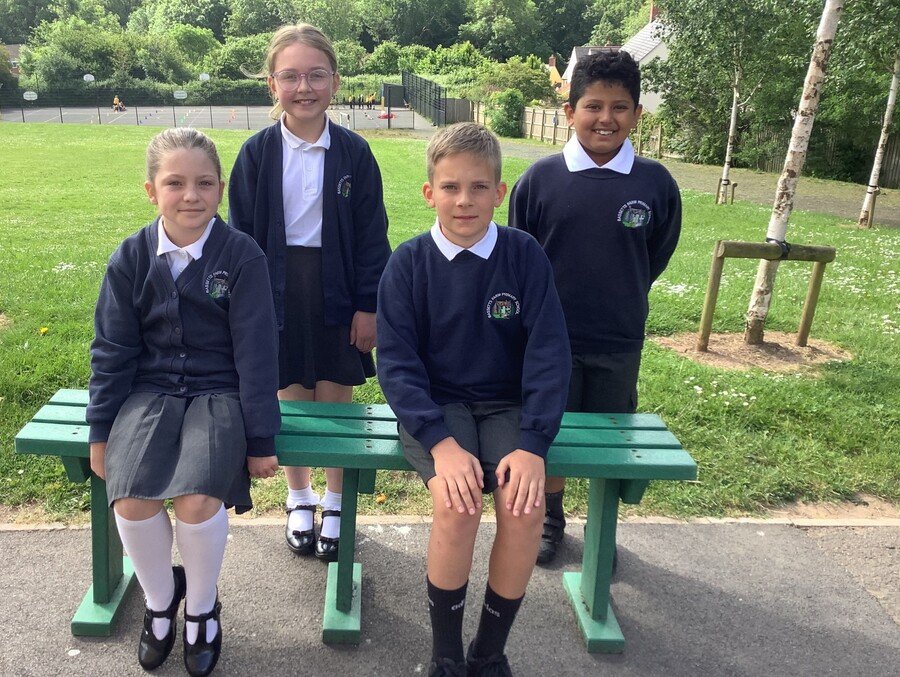 Pre-loved Uniform
Children quickly grow out of their uniform and parents often donate good quality uniform to school.
We regularly hold, sales or give-aways for donated or unclaimed uniform.
These sales are either in the playground at the end of term or sometimes available during parents' evening.
Lost Property
Please ensure your child's uniform is labelled and then we can re unite when it is lost.
A Lost Property shed can be found near the 5/6 building for any unnamed uniform.
At the end of term, unnamed/ uncollected uniform will be added to the Pre-loved sale.