Writing
We use high quality texts and other media as models for writing. We use teaching sequences across the school, which ensure there is a clear progression in the texts children experience, the skills they are being taught and the vocabulary learning. Each term, the children will develop 3 or 4 new skills whilst continuing to develop those already taught. We want pupils to acquire a wide vocabulary, a solid understanding of grammar and be able to spell new words by effectively applying the spelling patterns and rules they learn throughout their time in primary school. English lessons are appropriately planned to meet the needs of all pupils, including the use of good text models, film and imagery, modelled, shared and guided writing, peer editing and discussion.
From year 1 children complete a 'cold task' so they can demonstrate their learning and teachers can plan a teaching sequence for the needs of their class. During the teaching sequence a model text will be introduced and the children will read and explore the text noting special features of the text type. In the second part of the sequence the class will produce a piece of shared writing before completing an independent piece of writing at the end of the unit. Work from English lessons is displayed on class learning walls to support the children with their English work. Opportunities for writing are also included other subjects.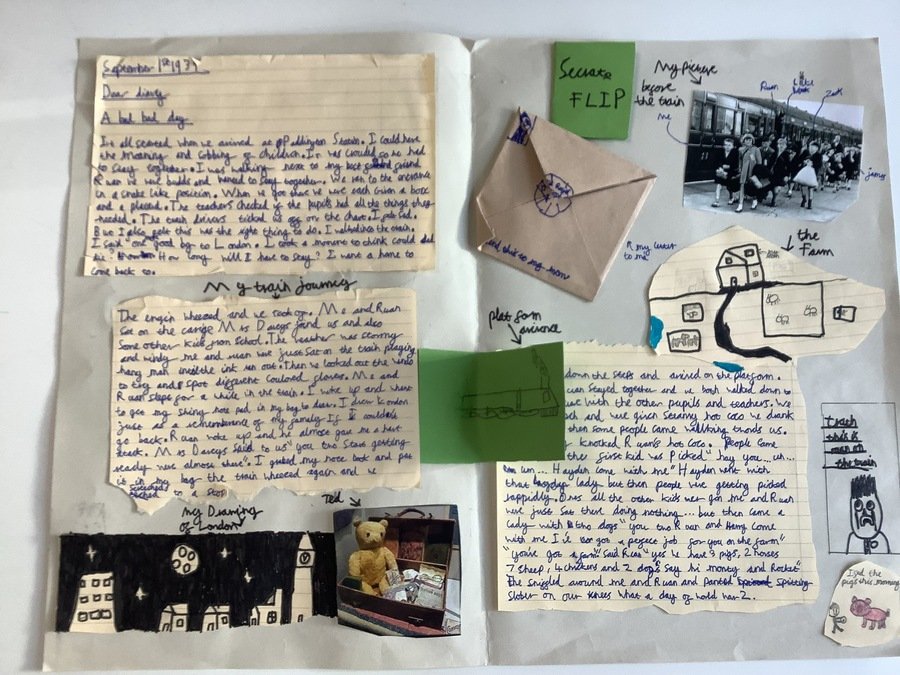 Handwriting, Publishing and Presentation.
We introduce the cursive style of handwriting to ensure children are well equipped to use neat, joined legible handwriting by the time they are in Key Stage Two. Our English curriculum encourages a culture where children take pride in their writing, can write clearly and accurately and adapt their language and style for a range of contexts, purposes and audiences. We believe that all good writers refine and edit their writing over time, so we want children to develop independence in being able to identify their own areas for improvement in all pieces of writing, editing their work effectively during and after the writing process. Children's work is celebrated by displaying it throughout school and publishing it in class books.
Spelling
Spellings are taught according to the rules and words contained in Appendix 1 of the English National Curriculum. Teachers use the No Nonsense scheme for spelling from Year 2 to ensure children have the opportunity to learn, revise and practice spelling rules. Children are given spellings to learn each week and are given a spelling test the following week. When marking work, teachers identify up to three words that children have spelt incorrectly from within that child's known ability. Children are then encouraged to identify these incorrect spellings in their own writing and correct them.
Grammar and Punctuation
Grammar and punctuation knowledge and skills are taught through English lessons as much as possible. Teachers following the progression model as outlined for each year group in the National Curriculum and the objectives are included on our Learning Walls. Teachers plan to teach the required skills through the genres of writing that they are teaching, linking it to the genre to make it more connected with the intended writing outcome. Teachers sometimes focus on particular grammar and punctuation skills as stand alone lessons, if they feel that the class need